Bumper rings are another form of pipe protection product designed to stop pipe from touching / banging together along the the body length during transport and handling / bundling.
Our bumper rings are manufactured on-site and are made from the plastic which we recycle from thread protectors. This ensures that the plastic we use is of the best quality given it's previous use. And is environmentally friendly given that there is no waste and no miles attached to the plastic (meaning almost carbon neutral production given there is no transport for raw materials)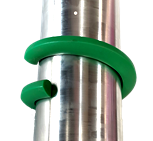 Construction
The bumper ring is coiled plastic construction and is made to fit snugly around the pipe. This ensures there will be no contact between pipes meaning no metal to metal contamination.
The design of our outer profile also means that the ring is extremely stable on the pipe and does not spring off.
The material is predominantly HDPE which is from our own recycled stock.
Types & Colours
Unlike thread protectors, bumper rings do not have any kind of connection compatibility issues. But they can come in different thicknesses and heights to help protect:
Large OD Couplings
Centralisers
Tool Joints
Down Hole Tools
With the above in mind, we can manufacture bumper rings to customer specifications. They can also be manufactured in a range of corporate colours.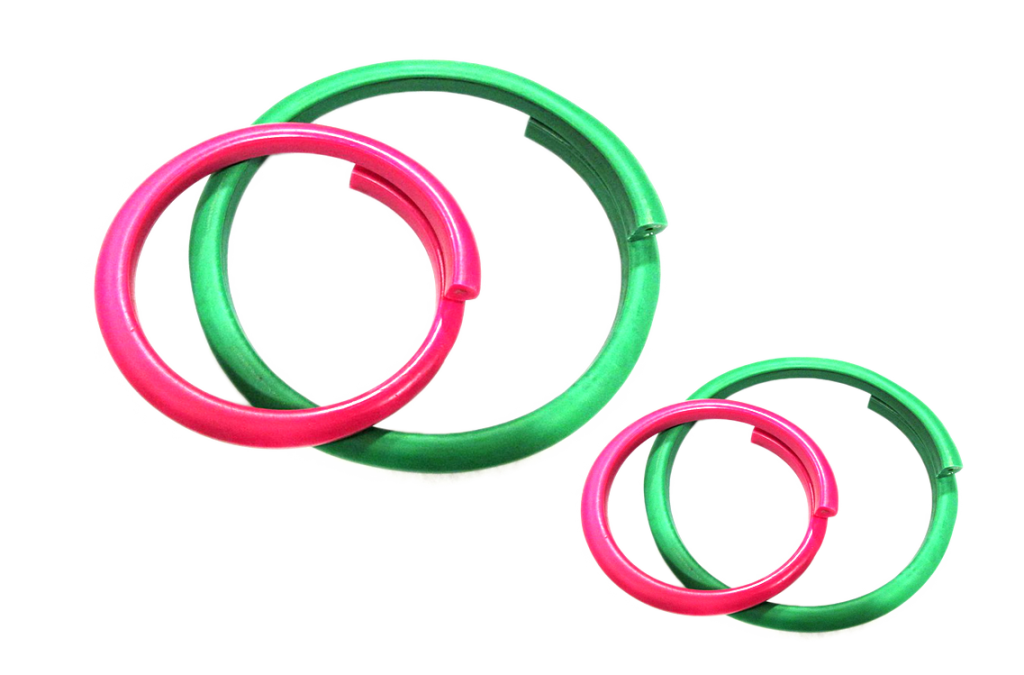 Sizes
The size of the bumper rings correlate directly to the outer diameter of the pipe. If the OD of the pipe is 13.3/8", the ID of the bumper ring will also be 13.3/8".
Sizes range from 2.3/8" up to 20" and all sizes in between. As mentioned above, we cam manufacture ID's specific to customer requirements.
Key Features & Benefits
Protects pipe from damage in transit or while bundling
Designed to be very stable on the pipe body
Manufactured from excellent quality recycled material
Can manufacture bumper rings specific to your needs
Please enquire to info@norkram.co.uk or call us on +44 (0)1779 838800.