What do you do with used thread protectors? Do you put them to landfill? That is a costly exercise. And environmentally damaging. Most operators in the North Sea use Norkram as an alternative to landfill.
Not only is it a more cost effective way to dispose of thread protectors, but it also guarantees that none of them go to landfill. You can rest assured that they will either be reused or recycled.
Process
Protectors are received in containers from an off-shore location
Containers are emptied by our operators
Contents are sorted by:

Connection Type
Size
Colour
Manufacturer
Pin / Box
Good / Damaged

A report is then sent to the customer detailing their returns
Customers are only charged for protectors why we can't reuse.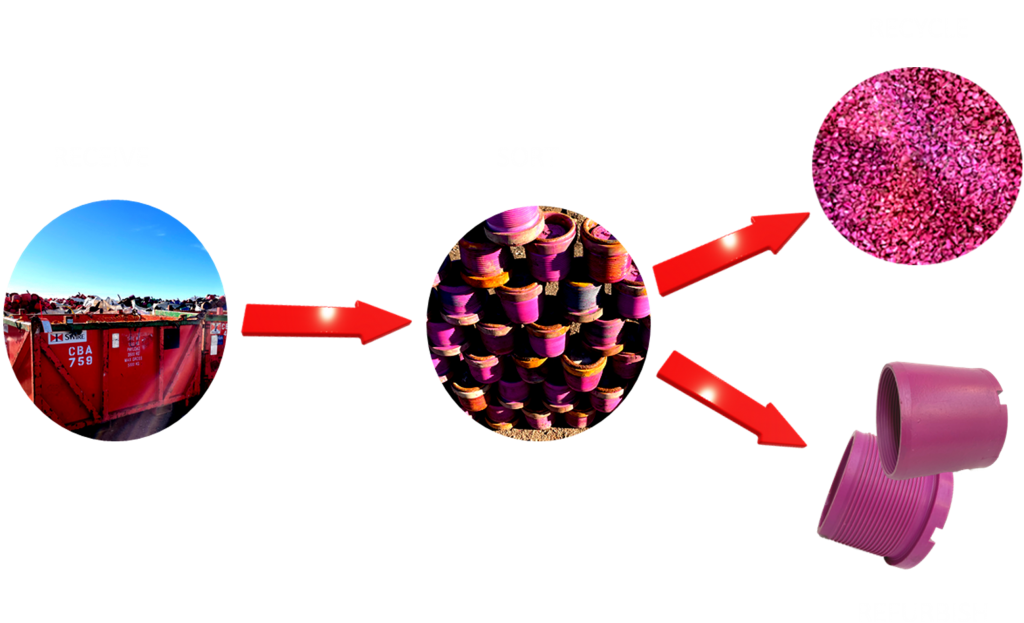 Key Features & Benefits:
More cost effective than landfill
Environmentally-friendly
Goes towards your ISO 14001 accreditation
For purchasing, refurbished protectors are better value compared with new products
Please enquire to info@norkram.co.uk or call us on +44 (0)1779 838800