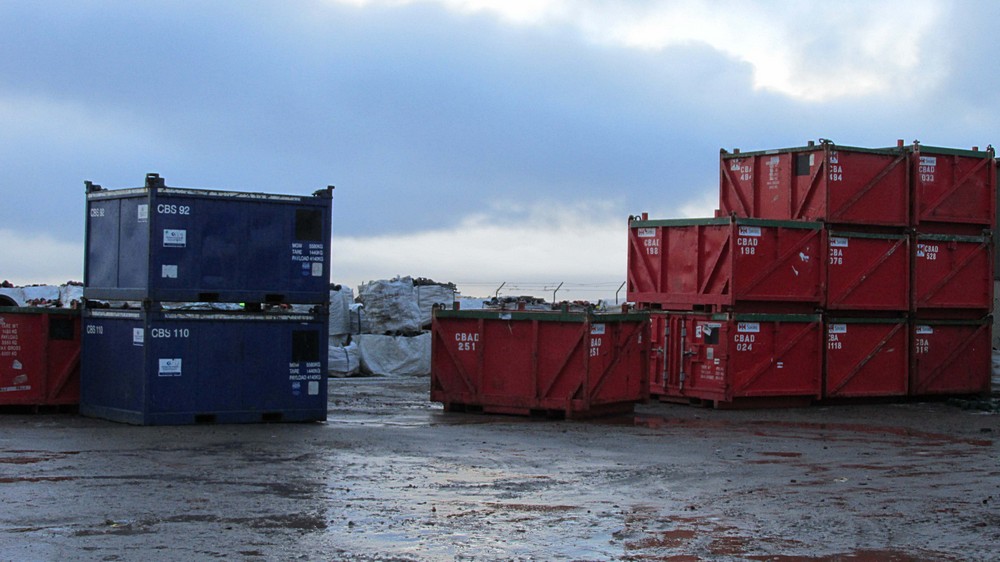 What do you do with used thread protectors? Do you put them to landfill? That is a costly exercise. And environmentally damaging. Most operators in the North Sea use Norkram as an alternative to landfill.
Not only is it a more cost effective way to dispose of thread protectors, but it also guarantees that none of them go to landfill. You can rest assured that they will either be reused or recycled.
Process
Protectors are received in containers from an off-shore location
Containers are emptied by our operators
Contents are sorted by:

Connection Type
Size
Colour
Manufacturer
Pin / Box
Good / Damaged

A report is then sent to the customer detailing their returns
Customers are only charged for protectors why we can't reuse.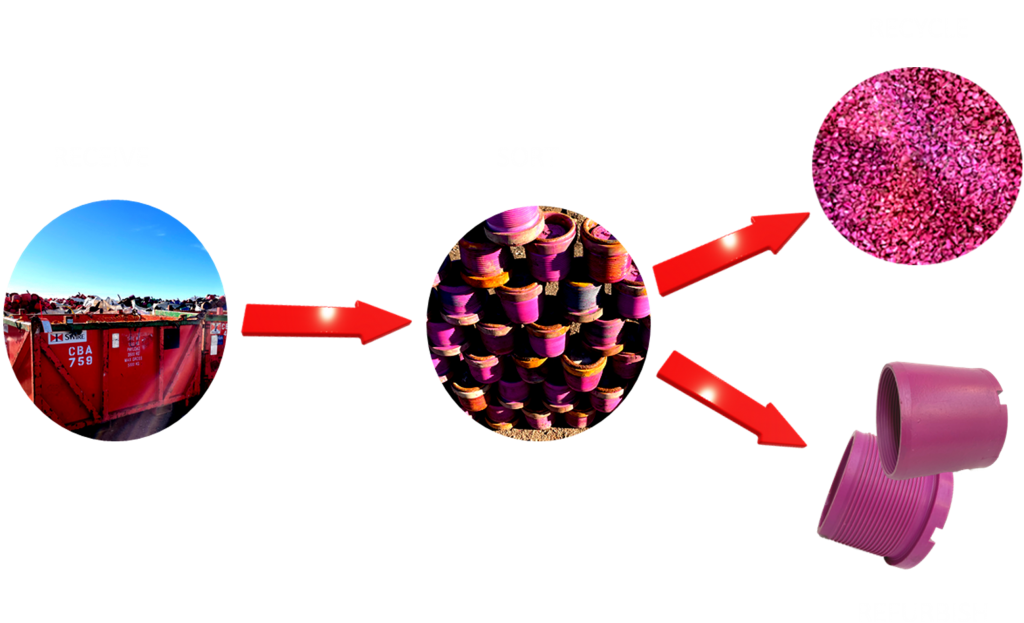 Key Features & Benefits:
More cost effective than landfill
Environmentally-friendly
Goes towards your ISO 14001 accreditation
For purchasing, refurbished protectors are better value compared with new products
Please enquire to info@norkram.co.uk or call us on +44 (0)1779 838800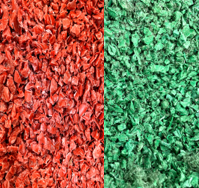 The Norkram Pipe Lifting System is a DNV approves modular lifting appliance for the safe and efficient movement of OCTG and drill pipe for the off-shore industry
It is rated for 7.5 tonnes and can be adjusted to suit centralisers and other tools on the pipe.
The system can be provided for a large size range of pipe. We have even modified so that 2 different sizes of pipe can be moved in one bundle
These can be rented from Norkram or sold.
Make-up & Manufacturing
The NPLS is manufactured by Norkram's daughter company Taylor and Son Engineering, using high grade carbon steel and is painted using a 2 coat off-shore paint spec.
The system is approved to DNV 2.7-3, which means that it is tested to a rigorous standard and witnessed by DNV engineers all the way through the build
Supplied as a modular system, NPLS is space efficient for transport and is easy to put together.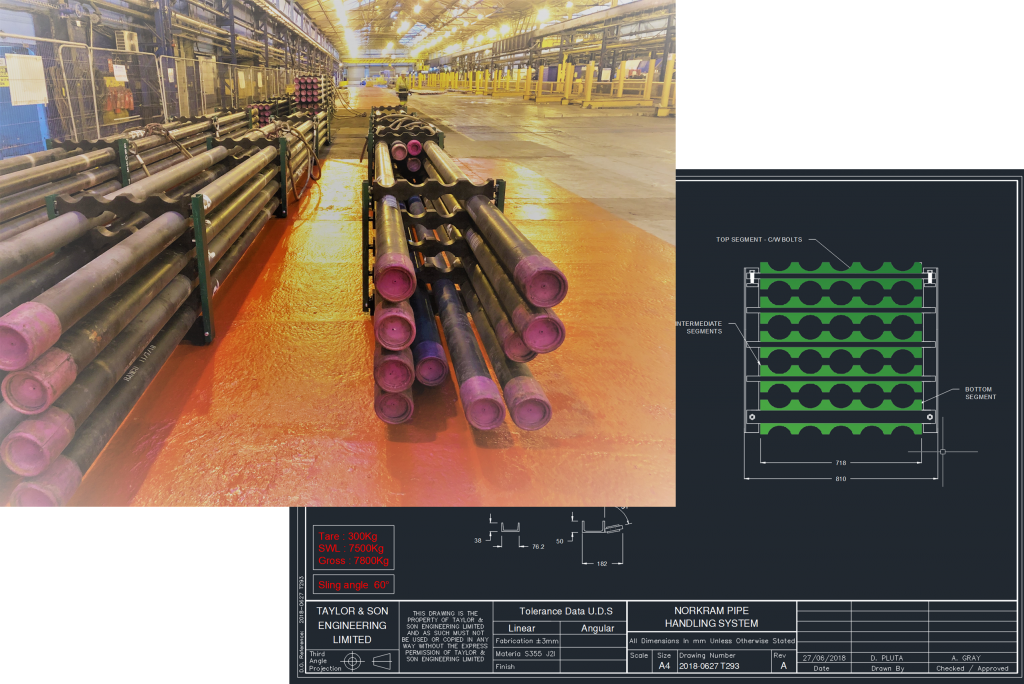 Key Features & Benefits:
Modular and easy to handle
Package efficient
Cost effective rental – including sling set for each bundle
DNV approved and supplied complete with certification
Please enquire to ron@norkram.co.uk or andrew@norkram.co.uk or call us on +44 (0)1779 838800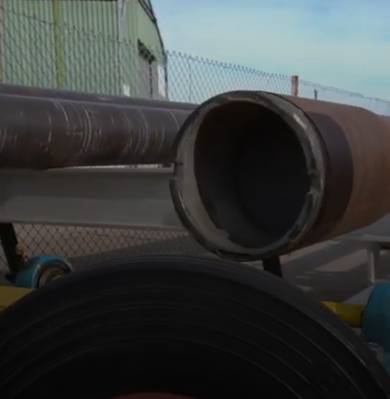 The Norkram brushing and coating unit is a portable solution for the removal of external rust, loose coating & scale and applying a UV cure coating (Mill Varnish) on your pipe, on-site, anywhere around the globe.
When pipe is stored for long periods of time in an outdoor space, it will inevitably rust and potentially loose traceability. The usual method of refurbishment is to have the pipe transported offsite for either brushing or shot blasting and then coating. It then needs to be loaded and transported back to site. This is a lot of handling and transport.
With the Norkram brushing and coating unit, all of this can be done on site which negates the need for excess transport and makes the process quicker and more cost effective. Also maintaining traceability of the pipe markings back to Mill Certificates is essential.

With the use of UV light technology, our coating will cure in minutes ensuring that when the pipe has passed through, the coating will be completely dry, protecting the pipe and the markings.
As the unit is completely containerised, Norkram can transport it easily to your pipe yard anywhere in the world and complete the rejuvenation of your pipe in a quick and efficient manner without having to handle pipe more than is necessary, saving time and money.
Key Features and Benefits:
On-Site brushing and coating – No need for unnecessary handling or transport
Fully transportable and compact
Cost effective
Protecting the pipe and the mill markings
Thicker than mill applied coating – longer lasting protection
Please enquire to ron@norkram.co.uk or andrew@norkram.co.uk or call us on +44 (0)1779 838800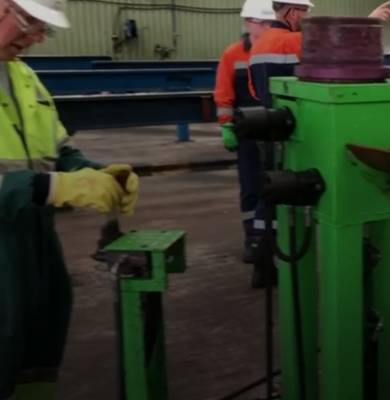 The Norkram Flexi-Lance is an efficient way to prepare pipe at inspection facilities for rig site delivery.
The system is designed to take the manual handling element out of drifting, cleaning, and drying the bore of pipe, which reduces the chance of injury, and will increase productivity.
The system can be supplied fully with pressure washers, or if your facility already owns a pressure washer, we can supply the lance unit only.
Norkram have sold these systems to large inspection facilities around the world. The Flexi-Lance can also be adapted to clean the bore of Drill Pipe returns from off-shore locations. It can completely remove drilling mud residue with a single pass.
Flexi Lance Process Flow

The system can be tailored to the layout the customers facility and can even be skid mounted for ease of portability.
Key Features & Benefits
Reduce manual handling & potentially reduce HSE incidents
Increase productivity
Cost effective
Better quality cleaning
Please enquire to ron@norkram.co.uk or andrew@norkram.co.uk or call us on +44 (0)1779 838800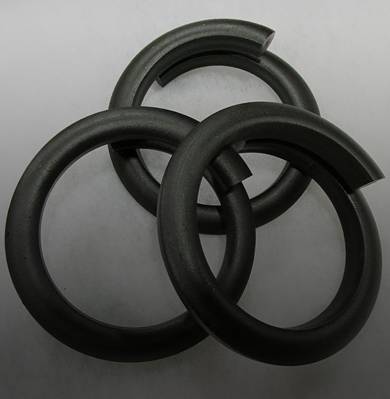 Bumper rings are another form of pipe protection product designed to stop pipe from touching / banging together along the the body length during transport and handling / bundling.
Our bumper rings are manufactured on-site and are made from the plastic which we recycle from thread protectors. This ensures that the plastic we use is of the best quality given it's previous use. And is environmentally friendly given that there is no waste and no miles attached to the plastic (meaning almost carbon neutral production given there is no transport for raw materials)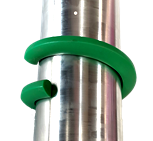 Construction
The bumper ring is coiled plastic construction and is made to fit snugly around the pipe. This ensures there will be no contact between pipes meaning no metal to metal contamination.
The design of our outer profile also means that the ring is extremely stable on the pipe and does not spring off.
The material is predominantly HDPE which is from our own recycled stock.
Types & Colours
Unlike thread protectors, bumper rings do not have any kind of connection compatibility issues. But they can come in different thicknesses and heights to help protect:
Large OD Couplings
Centralisers
Tool Joints
Down Hole Tools
With the above in mind, we can manufacture bumper rings to customer specifications. They can also be manufactured in a range of corporate colours.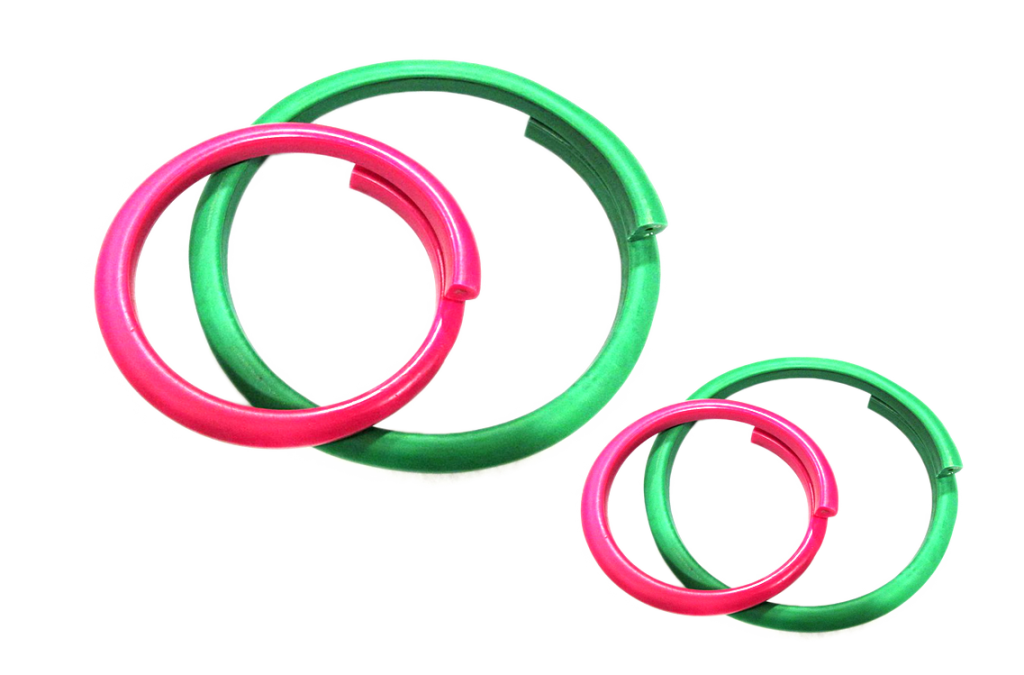 Sizes
The size of the bumper rings correlate directly to the outer diameter of the pipe. If the OD of the pipe is 13.3/8", the ID of the bumper ring will also be 13.3/8".
Sizes range from 2.3/8" up to 20" and all sizes in between. As mentioned above, we cam manufacture ID's specific to customer requirements.
Key Features & Benefits
Protects pipe from damage in transit or while bundling
Designed to be very stable on the pipe body
Manufactured from excellent quality recycled material
Can manufacture bumper rings specific to your needs
Please enquire to info@norkram.co.uk or call us on +44 (0)1779 838800.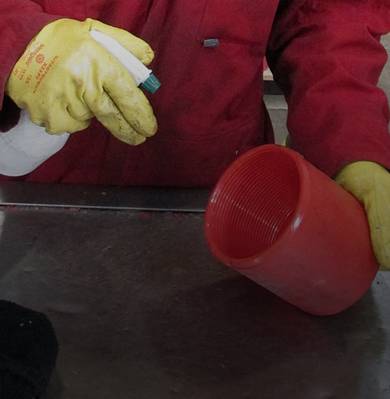 A thread protector is a screw on cap that helps prevent damage to the threads of OCTG and drill pipe.
The types, designs, and manufacturers of thread protectors are many and varied, and we have refurbished most of them.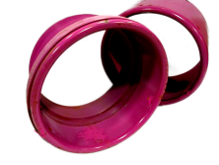 Types of Thread Protector
Open End – where the threads and pipe ends are protected but the bore of the pipe is open to the atmosphere. These are primarily used for protecting the thread during shot blasting or cleaning the bore, or for drifting the ID of the pipe.
Closed End Non-Liftable (CENL) – which protect the thread and pipe ends, and also prevent any ingress of water, moisture and debris by sealing the pipe ends.
Closed End Liftable (CEL) – which are the same as the above, closed end protectors, but also allow the pipe to be lifted using pipe hooks
Pin & Box
There can be some confusion about pin & box terminology when it comes to thread protectors:
PIN – Male thread on pipe
PIN PROTECTOR – Female cap which screws onto the male pipe thread
BOX – Female thread on pipe
BOX PROTECTOR – Male cap which screws into the female pipe thread
PIN CONNECTION
MALE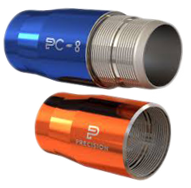 FEMALE
BOX CONNECTION
PIN PROTECTOR
FEMALE


MALE
BOX PROTECTOR
Connection or Thread Type.
This is the design of the thread on the pipe which determines the protector. There are various designs to cater for API and proprietary connections. (See stock below)
Protector Stock
Norkram have tens of thousands of protectors in stock at any one time. We have a huge variety, ranging from 23/8" to 36" in different types, designs and manufacturers. Readily available are protectors for API tool-joints, tubing and casing plus protectors for proprietary connection manufacturers, including:
Vam Family from Vallourec and Sumitomo
NSCC, NSCT – Ex Nippon Steel
Fox, Bear from JFE and Hunting – Ex Kawasaki
3SB, AMS, Blue, series from Tenaris
SLX, PH6, 500 series from Hydril/Tenaris
TCII, HT series from Grant Prideco
All sizes of API Tool Joint Protectors
All sizes of proprietary Tool Joint Protectors
Our stocks are constantly changing and updating. Contact us for stock, connection, and / or manufacturing queries.